What Is A Portable Generator That Can Power A Hair Dryer?
Mar 07,2023 | YESGENERATOR
A power outage doesn't have to mean sacrificing your daily routine, including styling your hair. With the right portable generator, you can continue to use your hair dryer and enjoy the convenience of on-the-go styling. In this comprehensive guide, we'll explore the key features to look for in a portable generator capable of powering a hair dryer. Additionally, we'll discuss important considerations, such as wattage requirements, fuel efficiency, noise levels, and more. Get ready to find the perfect portable generator to keep you looking fabulous even in challenging circumstances.
Wattage Requirements for Hair Dryers: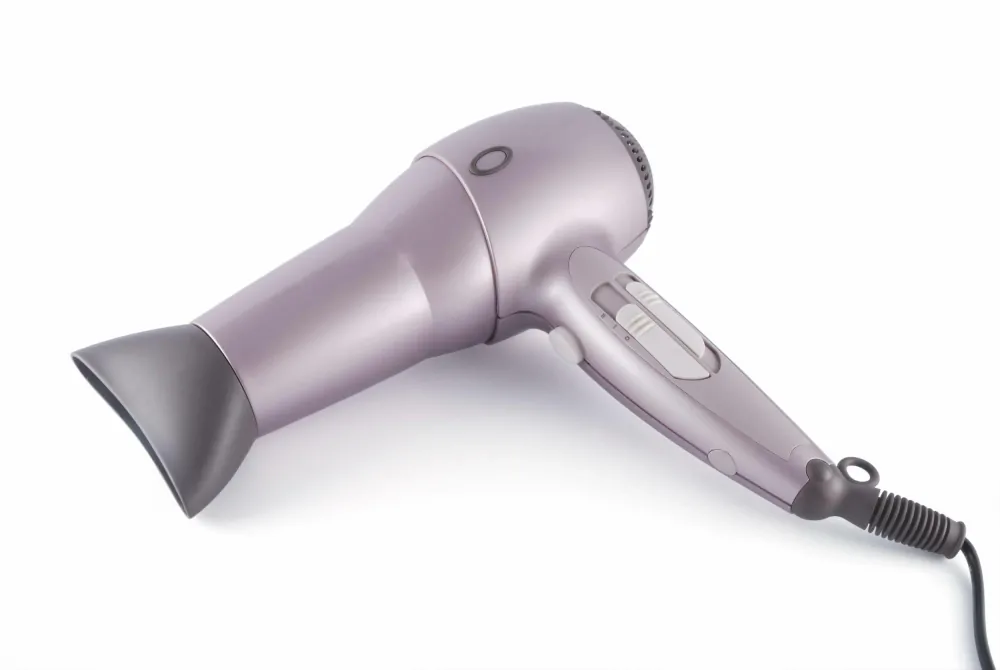 Hair dryers typically require higher wattage compared to other household devices. On average, a standard hair dryer operates between 1200 to 1875 watts. To ensure compatibility, look for portable generators with sufficient running and starting watts to meet your hair dryer's power needs.
Portable Generator Features: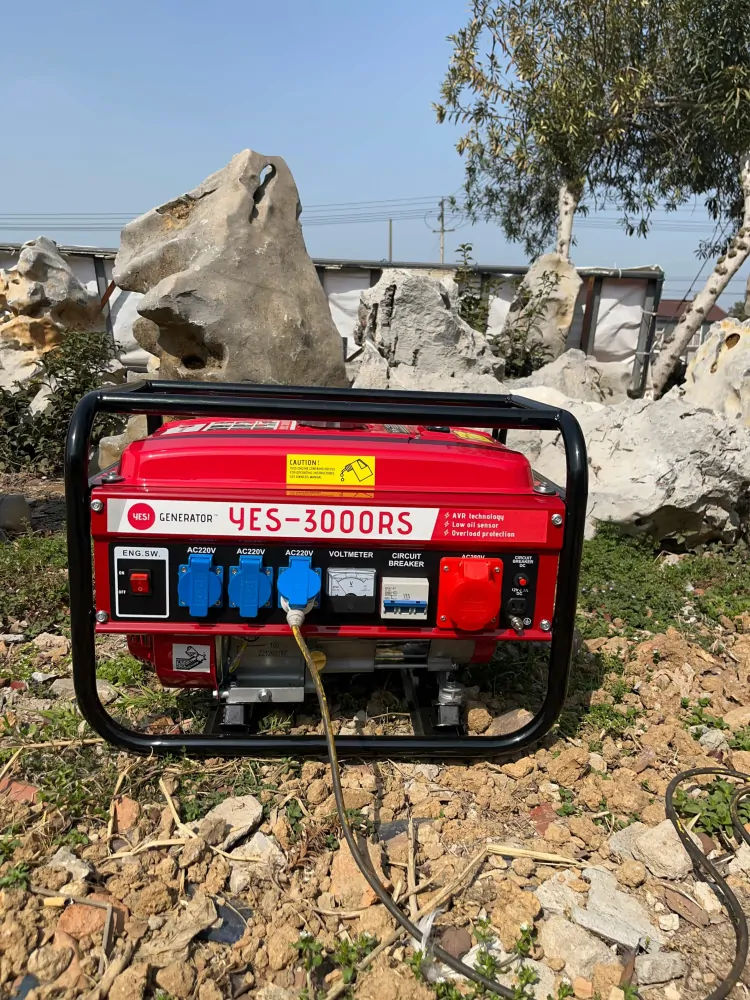 When selecting a portable generator for powering a hair dryer, consider the following features:
- Wattage Capacity: Ensure the generator can handle your hair dryer's starting and running watts.
- Dual Fuel Capability: Opt for generators that offer both gasoline and propane options for versatile fuel choices.
- Inverter Technology: generators provide stable and clean power, ideal for sensitive electronic devices like hair dryers.
- Electric Start: Look for generators with an electric start feature for ease of use.
- Fuel Efficiency: Choose generators with fuel-efficient engines to maximize runtime and minimize refueling needs.
- Noise Levels: Consider generators with low noise levels for a quieter operation.
- Portability: Select generators that are lightweight, compact, and equipped with handles or wheels for easy transportation.
- Safety Features: Check for features like automatic low oil shutdown and carbon monoxide detectors for enhanced safety.
Recommended Portable Generators for Hair Dryers:
Here are a few portable generators known for their ability to power hair dryers: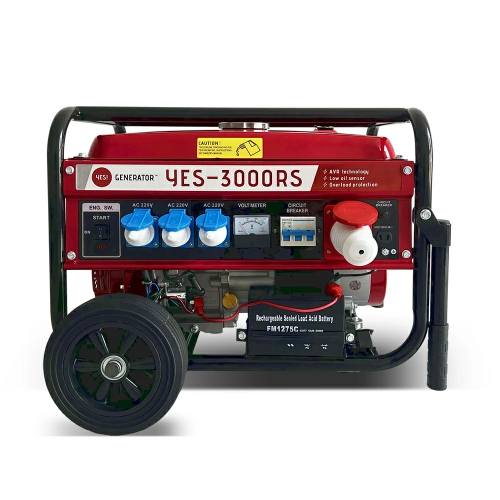 - Yesgenerator 3000RS: This generator offers 2800 starting and 2500 running watts, making it suitable for most hair dryers.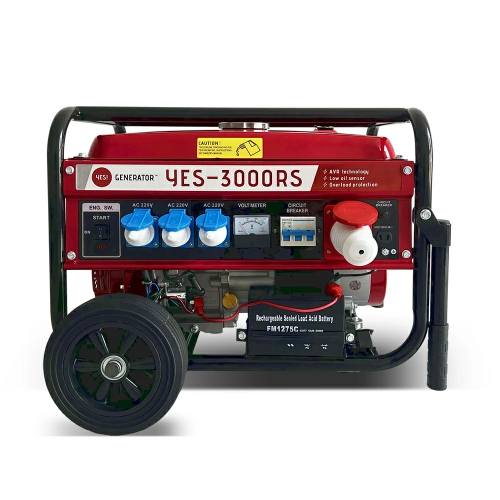 - Yesgenerator 3000RS ES: Compared with 300RS, this portable generator provides electric start, which is more convenient to use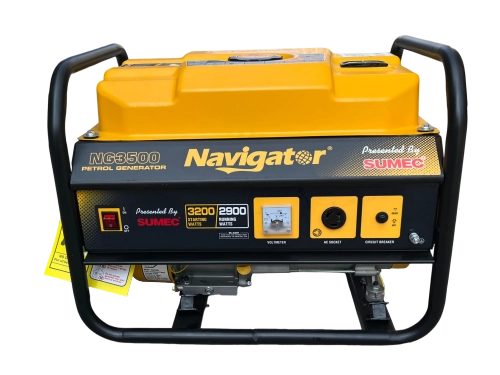 - Yesgenerator NG3500: Designed specifically for outdoor use, this generator provides 3200 starting and 2900 running watts.
Usage and Safety Tips:
- Check the hair dryer's wattage before purchasing a portable generator to ensure compatibility.
- Avoid using hair dryers with high heat settings, as they consume more power.
- Use an appropriate extension cord to connect the hair dryer to the generator, considering the required length and gauge for safe operation.
- Follow the manufacturer's instructions for proper generator setup, including fueling and grounding procedures.
- Place the generator in a well-ventilated area to prevent carbon monoxide buildup.
- Refuel the generator only when it has cooled down to avoid potential accidents.
A reliable portable generator can provide the power needed to operate your hair dryer during power outages, camping trips, or any other situation where electricity is limited. You can find a generator that meets your hair-drying needs by considering wattage requirements, key features, and safety precautions. With the right portable generator, you can enjoy the convenience and confidence of maintaining your style, no matter the circumstances. Stay powered up and always look your best with a hair dryer-friendly portable generator.

Comment